My Favorite Mermaid
- Do you know someone who dreams of being a mermaid and living under the sea? Well this kit is for you! Gorgeous colors and a cool sandy alpha that will delight all mermaid princess lovers!
This kit will also work will for invitations, birthday cards, etc.
Includes:
Sandy Alpha - lower case, punctuations and numbers.
14 Papers
28 elements
Do you love the animators dining room on the DCL? Well,
"What's Black n White mega kit"
is in the shop already and now it's time for COLOR! This 2nd, 3rd, and 4th mini addons are BLUE, GREEN, and YELLOW. They coordinates perfectly with
"What's Black n White Mega kit".
Each colored addon also work nicely alone, but is perfect mixed together with other colors and the Black n White. See for yourself!
What's Black n White & BLUE
10 papers
20 elements
What's Black n White & GREEN
10 papers
20 elements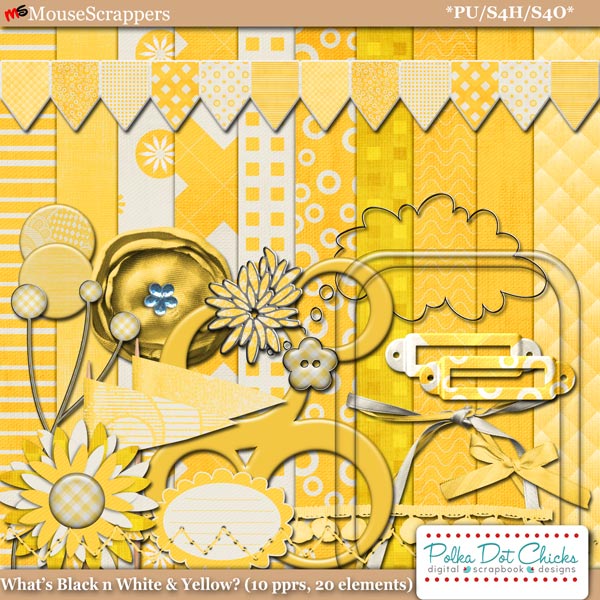 What's Black n White & YELLOW
10 papers
20 elements